What is castor oil?
Castor oil originated in Africa and India and is extracted from the seeds of a plant called castor bean (Ricinus communis). Although the seeds of this plant are a very potent toxin, extract oil has always been used to relieve stomach cramps and constipation problems. Its appearance is clear, colorless, it is denser than other oils and has a rather slight odor. There is also jamaican black castor oil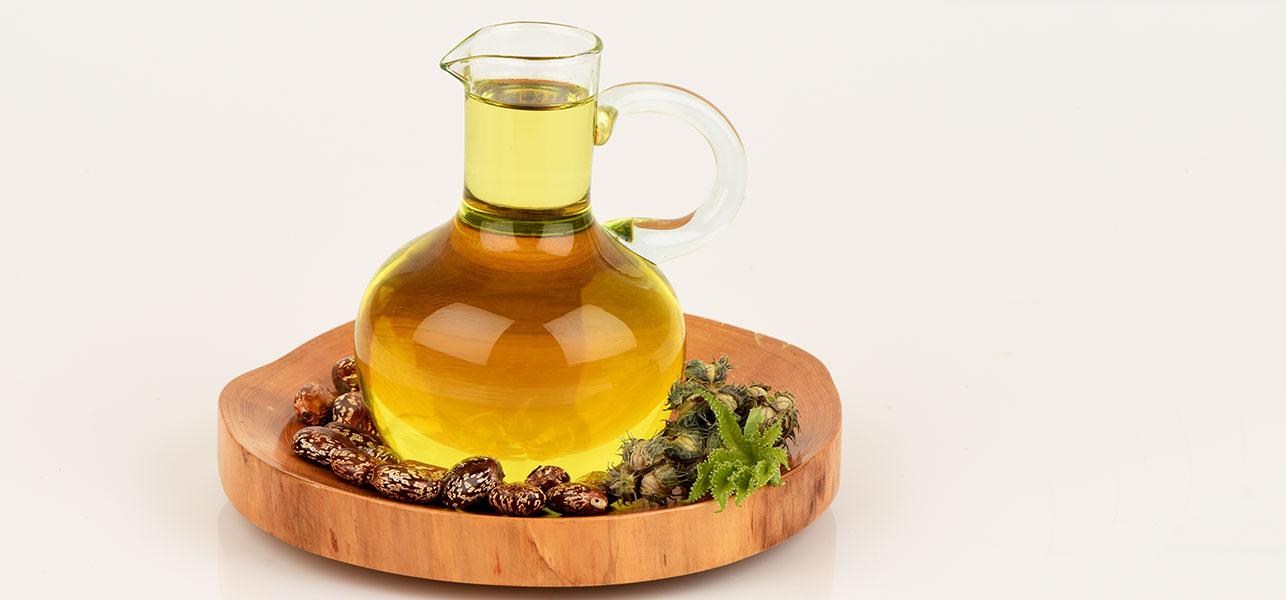 Because of its properties, its use has spread to the field of beauty, food and medicine. What sets it apart from other oils it is its high content of ricinoleic acid, which allows it to be combined with alcohol at any concentration.
What are its uses?
Industrial applications:
Castor oil is used to manufacture industrial goods such as plastics, synthetic resins, paints, lubricants for high competition and airplanes, textiles, etc.
Food use:
Some drugs are prepared from castor oil. The oil improves the food quality since it is used as an additive and aroma. Also, castor oil usually found in the market is not suitable for oral consumption but external applications.
External use:
Cosmetics such as soaps and hair oils are made. Also, one of the functions is giving recently is for eyelashes. Many beauty salons opt for this oil to get long lashes, but still can not scientifically say.
Good for skin: Why?
Cosmetic Properties: Thanks to its content dihidresteárico acid.
Anti-acne properties: thanks to linoleic acid
Antidermatíticas properties: thanks to tocopherols.
Moisturizing properties make the skin stay smoother, free of wrinkles, stretch marks, and other imperfections.
Good for nails: Why?
Castor oil, thanks to its vitamin E can strengthen nails are shown getting stronger and preventing breakage quickly
Good for hair: Why?
Castor oil, thanks to oleic, linoleic and palmitic fatty acids, can strengthen the hair, to prevent or reducing baldness, while giving softness and hair healthy and shiny appearance.
Good for eyelashes and eyebrows: Why?
Castor oil, thanks to oleic, linoleic and palmitic fatty acids, can soften and brighten lashes while preventing and become thin inconspicuous and also gets eyebrows look more marked and beautiful, as well as prevent weakening.
Good for dark circles: Why?
Castor oil stimulates the capillaries beneath the eyes, thus improves circulation and reduces the formation of dark circles.
Suitable for removing make-up: Why?
Thanks to your texture, proper makeup removal much easier.
Where to find it?
It can be found at the pharmacy or health food stores.
Beauty tips with castor oil
As many already know, they are our best allies plants when to care for and look more beautiful. From them, we can use the leaves, flowers, roots, seeds to seize their properties and, depending on the selected range, skincare, hair, nails even general health. Hence in facilisimo.com always bear in mind, and we try hard to show you traditional home remedies or revolutionary (does not matter, the important thing is that everyone is very very effective).
Today I present Ricinus communis, castor oil or castor oil, a tremendously beneficial shrub that pressing and heating the seeds, we get castor oil. Among its many properties, include those related to hair care, so read on if you are interested to know your method of use.
Features and beauty tip with castor oil
Castor oil is one of the most powerful laxatives and purgatives market but is also recommended for the treatment of dry skin, scaly, even to relieve wounds or burns.
However, in this case, I'm interested in their properties when smoothing the hair cuticle, avoiding excess sebum, dandruff, itching or irritation and above all, its ability to promote hair growth. ..
You will understand now why it is so extremely beneficial to employ both hair and eyelashes and eyebrows. We get more density, length, shine, silkiness. That is a nicer and better hair care.But how? Very easy, aim recipes and tricks that I propose below!
1. How to use castor oil for hair treatment:
I recommend you include a few drops of this oil in your conditioner (the more natural, the better) hair usual. Another option would be to develop a preparation with such a mixture, olive oil, thyme, and rosemary. I have also found a homemade recipe with avocado and olive oil, to see what you think:
2. How to use castor oil for the treatment of eyebrows and eyelashes:
In this case, we can buy castor oil (sold in health food stores, Herbalists and increasingly supermarkets) and add 5 to 10 drops in a canister vacuum mascara. Thus, apply it on our eyelashes and eyebrows will be very easy. Always at night, before bed and let stand until the next day. However, we recommend this video a mixture of coconut oil, castor oil, sweet almond and vitamin E in liquid and gel B capsules. Shall we try?